About Us
Whatever you need, we are at your service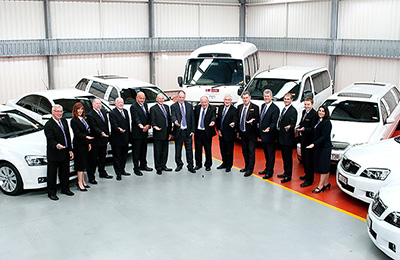 Over many years we have integrated a number of well known and respected transportation companies in Gold Coast, making us one of the longest established and largest Chauffeur driven limousine service providers in South East Queensland.
We provide a fleet of superb vehicles in Gold Coast from luxury stretch limousines to coaches, people movers, mini buses and sedans, all fully appointed and immaculate.
Our versatile, friendly and experienced Chauffeurs have been professionally trained and take pride in providing personal service like no other. They operate above and beyond the standard car hire service you expect. They know where you are to be picked up from, and where you are going in order to get you there on time. Our Chauffeurs also proactively respond to your needs, happy to have a friendly chat or to respect your need for quiet. We can assist with your luggage, keep you dry from the rain, provide you with travel updates, or tune in to the match, all depending on how you want to travel.
Our aim is to provide professional, friendly, quality limo service with a smile. Simply the way you like it.
After all, it's not about us, our vehicles or our Chauffeurs, it's about taking you where you need to go in a manner that exceeds your expectations.
Operating 7 days a week, 24 hours a day
Accepting most major credit cards and Cabcharge
Dedicated event consultant available to tailor a package for you
Gold Coast Airport Transfers
Sedans, people moves & trailers, coaches and stretch limousines in Gold Coast
Special corporate event, business traveler, and convention services in Gold Coast
Children's seats provided free of charge when you book in advance
Gift vouchers available
All our vehicles are smoke free
Specialised services on request e.g. parcel collection, roses, sparkling wine, chocolates…
Transporting sporting equipment including golf, skiing, surfboards…
Combined Limousines has three divisions to make it as easy as possible for you to book the specific service you need…